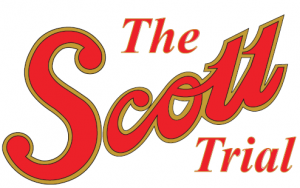 As the Scott Trial draws nearer, here is the current full house entry list in alphabetical order, just to whet your appetite!
Riders please look out for your confirmation email, which will be sent to you in the coming weeks, with your rider number & final instructions.
In the meantime we hope your preparation & training is going well!
Scott Trial souvenir programmes, where you can see the full numbered entry list,  in aid of Scott Trial charities will be on sale soon at the usual outlets  – keep an eye on the Richmond Motor Club website for updates.
Richmond Motor Club is proud this year to celebrate 25 years of organising The Scott Trial on behalf of the Yorkshire Centre ACU.