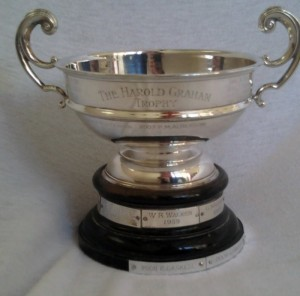 Provisional Results for today's trial are available to download here:  Harold Graham Trophy Trial 2018 – Provisional Results
Congratulations to Richard Sadler for winning the Harold Graham Memorial Trophy for the best ride on the Hard Course and Guy Kendrew the Sam Trophy for the 2nd best ride.
Thank You's
Richmond Motor Club would like to thank the Landowner, Observers, Clerk of the Course and helpers, Secretaries and anyone else involved in the running of today's trial. Also thank you to all the riders for entering and taking part on another beautiful day in the dales.
Future Events:
Dick Horner Memorial Trial (Wensley) – Sunday 25th February 2018 (10.30 start) – Green/CM/Youth/Small Course
Andrew Allison Memorial Trial (Marske) – Sunday 18th March 2018(10.30 start) – One Course, 3 routes –  Hard/Green/CM/Youth (C Class upwards)
Sid Morton Memorial Trial – Good Friday 30th March 2018 (10.30 Start) – Hard/Green/CM/Youth (Competent B Class Upwards)