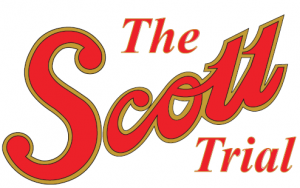 With only 2 weeks until the big day, here is the 2015 Scott Trial Rider list in number order:
Scott 2015 Rider list number order updated 03.10.15
PLEASE REMEMBER TO BUY YOUR SCOTT TRIAL SOUVENIR PROGRAMME AND RAISE FUNDS FOR  SCOTT TRIAL CHARITIES  –   NOW ON SALE FROM THE USUAL OUTLETS – Richmond Petrol Stations, Richmond Garage Services, The Food Weighhouse, Cross Lanes Stores, Smith and Allan in Darlington, Piercebridge Farm Shop, AG Bikes and the usual Reeth outlets for £5. You can also order now by emailing Julia at scotttrial100@gmail.com (£6.50 including postage).  Also on sale on the day at the start field.