With under a week until this year's Scott Trial and we are getting items ready for the Scott Trial Charity Auction, which will be held on the evening of the trial, prior to the Results and Presentation of Awards at Richmondshire Cricket Club. All proceeds will go to Scott Trial Charities. We are very grateful to the following people and businesses for their generous donations. If you would like to donate any items to be auctioned for Scott Charities, there is still time! Please email secretary@richmondmotorclub.com or telephone 01748 886356.
2017 SCOTT TRIAL CHARITY AUCTION DONATED ITEMS

EDINBURGH & DISTRICT MOTOR CLUB'S SCOTTISH SIX DAYS TRIAL COMMITTEE www.ssdt.org – guaranteed and paid up entry for 2018 SSDT

EDINBURGH & DMC's PRE '65 SCOTTISH TRIAL COMMITTEE – guaranteed entry for 2018 Pre '65 Trial (not paid, please note that bike must meet criteria for trial)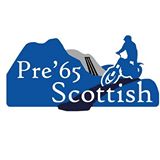 RICHMOND MOTOR CLUB YORKSHIRE LTD – guaranteed and paid up entry for Reeth 3 Day Trial 2018
MC PRODUCTS IRONCRAFT/NIGEL CUMMINS, Piercebridge www.mcproductsironcraft.co.uk – Galvanised  decorative sign hanger x 2
JITSIE/OFF ROAD ACTION – various items
CJT OFF ROAD, Richmond – various items
NEIL STURGEON PHOTOGRAPHY – Signed canvas photo of 2016 Scott Trial Winner James Dabill,  signed photo of James Whitham, signed photo of Ian Hutchinson.
PAUL ROBINSON, SCOTT CLERK OF COURSE – collection of Scott Trial programmes: 1997,1999,2004,2005,2007,2010,2012,2013,2015,2016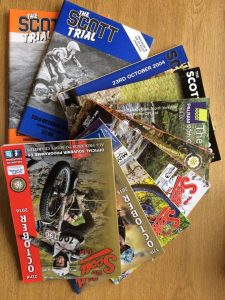 SMITH AND ALLEN, Darlington www.smithandallan.com – Oils
PIERCEBRIDGE FARM SHOP  – voucher
ALESSANDRO'S SICILIAN RESTAURANT, RICHMOND http://www.alessandrossicilian.co.uk/ – voucher for meal for two (excluding drinks)
JAXX LAWSON Joat's ImageryTel: 07720713892email: lawsonjaxx@gmail.comWeb: www.facebook.com/JoatsImagery/– limited edition (1 of only 2) A3 size mounted print from water colour of James Dabill, 2016 Scott Trial winner.  This edition will also be signed by James.
JIM AUSTERMUHLE – 2 @ Beta EVO air-box inlet tube, mud-flaps & drain plug kits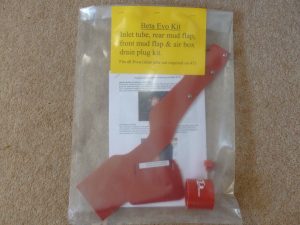 MALCOLM TENNANT, STONEGATE FARM, RAVENSWORTH – Half a lamb hoggart, raised at STONEGATE FARM
APA BESPOKE TIMBER PRODUCTS – wooden chopping board
EMMA BRISTOW, WOMEN'S WORLD CHAMPION – World Championship Winning T Shirt
MALCOLM RATHMELL SPORTS Bishop Thornton, Harrogate www.mrsltd.co.uk- various items
THE BUCK HOTEL, REETH www.buckhotel.co.uk – bottle of Prosecco
JOHN SHIRT GAS GAS MOTOS LTD/TRIAL ENDURO DIRECT, Buxton www.trialendurodirect.com www.gasgasuk.com – Gas Gas Riding set (shirt and pants medium)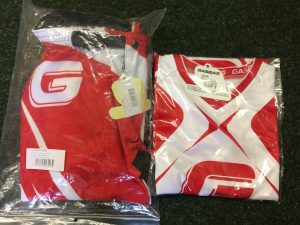 AG BIKES, Low Row, Richmond www.agbikes.co.uk – special AG Bikes blue padded jacket, AG Bikes Minions T shirts, Torx helmet.
NIGEL BIRKETT, BIRKETT MOTOSPORT, Broughton-in-Furness www.birkettmotosportukltd.co.uk – Scorpa T shirt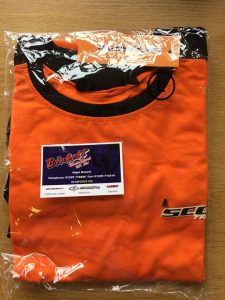 BOTTLE OF KIN TOFFEE VODKA, Judith & Mick Wren https://kinvodka.co.uk/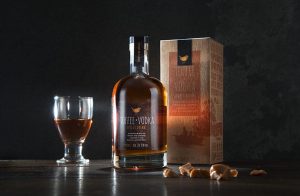 JOHN LAMPKIN IMPORTS LTD, http://www.beta-uk.com/ – various items
THE CB INN Arkengarthdale/PUNCHBOWL INN Low Row www.cbinn.co.uk – £20 Voucher
TRIALS UK, Horsforth, Leeds www.trialsuk.co.uk – Apico Polo shirt, Oset Polo shirt, signed Dougie Lampkin T shirt, signed Toni Bou DVD
RICHMONDSHIRE CRICKET CLUB http://www.richmondshirecc.org.uk/ – Sunday lunch voucher, 2 bottles of wine
LEE VASEY – Knee Slider (wet) signed by Aprilia World Superbike rider Eugene Laverty, Knee Slider (dry) signed by Aprilia World Superbike rider Eugene Laverty
PAUL SADLER, ACKLAMS BETA, Harrogate www.acklamsbeta.co.uk – various items (including one very special lot!)
Thank you to all our generous supporters and thank you in advance to our auction bidders! Come and grab yourself a fantastic auction item on Saturday night!