Just one updated score now on the results.  An updated set of results can be downloaded here:
2019 Section by Section Analysis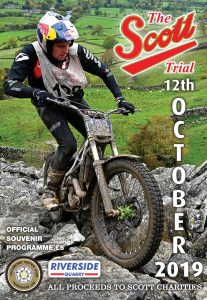 There are a few spare programmes if anyone missed out on the day and would like one.  The cost is £7 including the postage and packing.   If you would like one please e-mail your request to: scotttrial100@gmail.com  Please make the subject line of your e-mail: 'Scott Trial 2019 Programme Order'; payment details will be made available by e-mail reply.