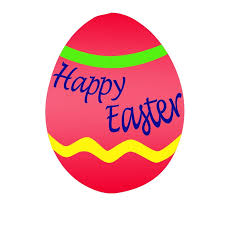 As always Easter Weekend is a busy time for RMC, with 2  trials being held in Swaledale & Richmond.  Information below
* Good Friday (14th April 2017) – Sid Morton Memorial Trial – Fremington Edge, Nr Reeth, DL11 6AU.  Classes for Adults/Green/Clubman and A Class only.  10.30 am start, Catering available at the start.    Entry Form and Regs available to download here:    Entry Form – Sid Morton 2017
* Easter Monday (17th April 2017) – Easy Clubman and Youth Trial – Iron Banks, Richmond, DL10 4SJ.  Classes for Clubman/All Youth and Small Course.  10.30 am start.   Catering available at the start field.
Entry Form available to download here: Entry Form – Iron Banks Easter Monday Trial 2017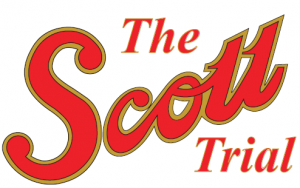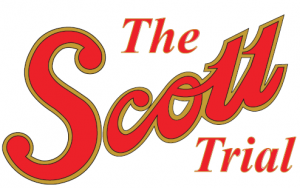 Scott Trial Charity Presentation Evening:
On Friday 7th April  at The Buck Hotel Reeth, The Scott trial charity donations were given out to many local recipients. The evening began with Treasurer Richard Hague giving a brief history of the Scott trial from its first running in 1914 up to its present day, Nigel Cummins, Richmond Motor Club President, then presented the cheques to the various charities, a number of which explained how the money would be spent.
A total of £10,975.00 was  given out this year, which included £3,475 raised by a charity team at the trial, for The Mark Adams Trust. This brings the total to over £160,000 since Richmond Motor Club took over the running of the trial in 1991. Many thanks to all who help and sponsor the trial, far too numerous to mention, and thoughts now turn to this years event which is on 21st October 2017. An excellent buffet then followed and one recipient (Mary Lovell MBE) even had a sit on a bike !!!!
The list of recipients are as follows (in no particular order) Swaledale Scouts, Swaledale Mountain Rescue ,Friends of Reeth and Gunnerside Primary Schools ,Reeth and GunnersideSchools Fund, Ravensworth Primary School ,Arkengarthdale Primary School, Yorkshire Air Ambulance  ,Great North Air Ambulance , Leyburn Primary School , Reeth Young Farmers, Swaledale Seedlings, St.Johns CentreWednesday Club ,RABI  ,Hambleton and  Richmondshire MS  Society,  Richmond Cricket Club youth ,Moorland Assoc, St.Teresa,s Hospice, DELTA, Holmedale Preschool ,Richmond Cricket Club, Wensleydale Rugby Club Development Fund,  Gamekeepers WelfareTrust ,ACU Benevolent Fund ,The  Mowbray Suite at the Friarage Hospital,  The Alistair Bullen Memorial Fund,  Homestart, Just The Job ,Robert Dent Memorial Fund,  Marrick Institute, and The British Lung Foundation
The rider list (in alphabetical order) is available to download here:  Reeth 3 Day 2017 Rider List
Please note that riders cannot now change course.  As you will see there is a long waiting list so please let us know if you need to withdraw as soon as possible by emailing reeth3day@richmondmotorclub.com  to give another rider a chance to ride.  A full refund will  be given if your place is filled (£10 administration fee charged after 1st July)
Final Instructions and a list of rider numbers will be published at the end of June