ACU Sport 80 Club Membership and Licence Renewal Instructions for 2023 Riders
Unfortunately anyone trying to join RMC through reminder emails from the ACU or from within their ACU/Sport 80 login will be rejected as these ways do not take payment. All members must start the process through the link on the RMC main website or within the post above.  Sorry for any inconveniences this has caused.
Riders / siblings that are managed by the main ACU account holder can now join RMC, this needs to be done by using the link within stage 1.  Once the application is completed please contact Darren Fowler on 07759277080 to finalise the RMC membership process.
Riders that have never held an ACU licence or club membership must create an ACU/Sport 80 account first. ACU First Licence Video         Create account
Riders that have only logged in to Sport 80 and have not applied for a licence renewal or to join Richmond Motor Club, start at stage 1 below.
Riders that have applied for a trials registration licence and paid, only complete stages 1-3.
Riders that have joined a different club and done their licence but wish to join Richmond Motor Club as well, only complete stages 1-3
Riders that have already joined Richmond Motor Club without going through the process below, your application will or has been rejected, as the system will not have taken your membership fee. You will have to now join correctly in accordance with the video.
Please watch the video in the link below
ACU Club and Licence Renewal Video
1-Login via this hyper link Richmond Motor Club Sport 80 Webpage.
2-You should now see this picture scroll down and click on the green club membership button.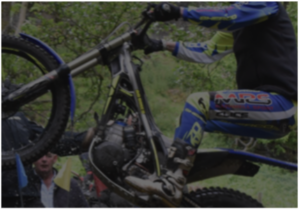 3-Fill in the electronic form, be sure to use all the correct details of the member joining(make sure you use your name as it appears on your ACU account, if its Christopher don't use Chris, process the payment. For those that have already done their ACU licence and paid stop here.
4-Select the process licence button; this will now take you to your sport 80 login. Once in the system it should automatically take you to your licence renewal. Ensure your Member details and Medical documentation have not lapsed, if they have follow the process through and save(Ignore the Medical  and Eye Report forms in the blue box).
5- Complete all the stages with the help of the video.
6-Youth A Class rider, 16 years of age wishing to hold adult registration as well, add a new licence category select solo trials registration and complete all the stages apart from paying.
The category should be pending, ask the support team to authorise the licence via the red support button at the bottom of the page.
If the licence is Action Required ask the support team via the red support button at the bottom of the page and ask why, they should be able to help.
Once the application is complete you will receive an email and you will be able to print your licence off or store it in your wallet on your phone to show at events as proof of holding a current licence (plastic licences are no longer supplied by the ACU).
Anyone experiencing difficulties please contact the ACU on Tel no: 01788 566401 and they will provide all the guidance needed.
Thank you for your continued support and on behalf of the committee we wish you all a Happy New Year.
If you require assistance, contact Darren on 07759277080.