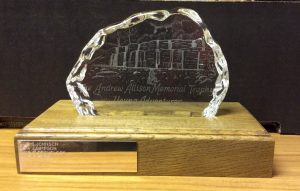 UPDATED results – technology in Cornwall wasn't quite as good as we thought, section 15 didn't arrive but has now been added.  Thanks to Pete Hill the observer on section 15 for spotting the omission!  Very little has changed, with the overall winner remaining the same.
Updated Results:  Andrew Allison Memorial Trial 2018 – Provisional Results – Updated
With a bit of ingenuity today between on the field secretary Charlotte Brown scanning all the entry sheets and observer cards and sending them to Chris in Cornwall we have managed to get the provisional results for today's Andrew Allison Memorial Trial done
These results are provisional – contact Chris Wallis in Cornwall! on 07703222147 for any queries.
Thank You's
Richmond Motor Club would like to thank the Landowner, Observers, Clerk of the Course and helpers, Secretaries and anyone else involved in the running of today's trial. Also thank you to all the riders for entering and taking part.
Future Events:
RICHARDSON TROPHY TRIAL (Skeeby) – Sunday 2nd September 2018 (110.30 am start) – Easy Clubman/Youth/Small Course.
GE BROWN TROPY TRIAL – CENTRE CHAMPIONSHIP (Low Row) –  SUNDAY 16th September 2018 (10.30 am start) – 3Courses – Championship/Clubman A and Clubman B