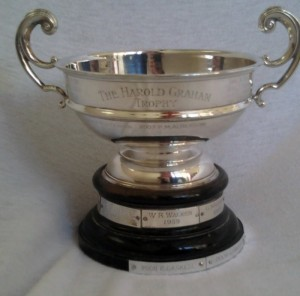 Sunday 18th February sees the first of the Richmond Motor Club 2018 Championship Trials being run at Cogden Hall, Grinton.   There will be classes for all ages, with 2 separate courses running.  One course will host the  Hard, Green and Clubman routes with C Class and above Youth riders joining them.  The other small course will be for D class and below.  This trial's results will go towards the RMC Championship awards and there will be the Harold Graham Trophy and Sam Trophies up for grabs to the first and second best riders on the Hard Course.  Start time is 10.30am and there will be catering at the start field.  Entries close on the day but if you want to get an entry form filled in before hand you can download one here:  Entry Form – Harold Graham 2018  .   This year we are offering ACU day licences for those who do not have an ACU licence for £3, available on the day.    The Clerk of the Course is hoping to run a big lap again (weather permitting) and we are therefore looking for Observers especially those with a bike.  Please email chriswallis@richmondmotorclub.com if you can help us.
Membership:  Don't forget membership is due now and has been kept at same rate of £10 per year or £25 for a family membership. A real bargain!  Trial entry has also been kept at the same rate with no increases.  RMC Membership Form 2018
REETH 3 DAY ENTRIES will be launched on Sunday at the trial with a limited number of entry forms available during the day.  Entry forms will be available on line later on Sunday evening.
Future Trial Dates:   Please see updated Provisional Trial Dates for all information on Championship Trials etc  THESE HAVE CHANGED SINCE THE ONES THAT WERE SENT OUT WITH MEMBERSHIP CARDS: Richmond Motor Club Dates 2018
February/March Trials 
Dick Horner Memorial Trial (Wensley) – Sunday 25th February 2018 (10.30 start) – Green/CM/Youth/Small Course
Andrew Allison Memorial Trial (Marske) – Sunday 18th March 2018(10.30 start) – One Course, 3 routes – Hard/Green/CM/Youth (C Class upwards)
Sid Morton Memorial Trial – Good Friday 30th March 2018 (10.30 Start) – Hard/Green/CM/Youth (Competent B Class Upwards)
Looking forward to seeing everyone in the 2018 Season!