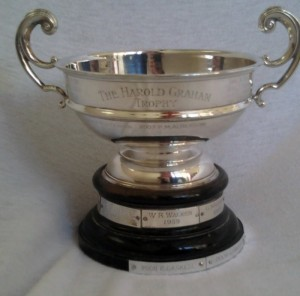 Great to see so many riders both new and regular at today's trial.  Provisional Results are available to download here:  Updated for 2 riders who we had down as Youth B but were actually riding as Youth Green – apologies to them:   Harold Graham Trophy Trial 2019 – Provisional Results
Congratulations to Guy Kendrew for winning the Harold Graham Memorial Trophy for the best ride on the Hard Course and Richard Sadler the Sam Trophy for the 2nd best ride.
There was a Debit Card handed into the secretary today, if its yours please contact secretary@richmondmotorclub.com or it will be handed to the police tomorrow.
Thank You's
Richmond Motor Club would like to thank the Landowner, Observers, Clerk of the Course and helpers, Secretaries and anyone else involved in the running of today's trial. Also thank you to all the riders for entering and taking part on another beautiful day in the dales.
Future Events:
Dick Horner Memorial Trial (Wensley) – Sunday 24th February 2019 (10.30 start) – Green/CM/Youth/Small Course
Andrew Allison Memorial Trial (Marske) – Sunday 24th March 2019 (10.30 start) – One Course, 3 routes –  Hard/Green/CM/Youth (C Class upwards)
Kidstones (Bishopdale) – Sunday 7th April 2019 (10.30 Start) – Hard/Green/CM/Youth (Competent C Class Upwards)