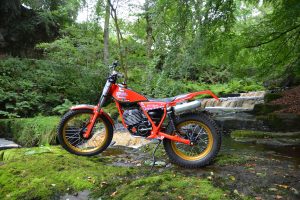 A great weekend of trialling was held at Low Row last weekend with Round 7 of the Rockshocks Classic Trials Championship running on the Sunday.
The Provisional Results are available to download here:   Rockshocks Classic Trials Championship 2021 – Round 7 – Provisional Results
These results are provisional – contact Chris Wallis on 07975 603353 for any queries.
Thank You's :  Richmond Motor Club would like to thank the Landowners, Observers, Clerk of the Course and his helpers, Secretary and anyone else involved in the running of the trial.  Also thank you to all the riders for entering and taking part.