ANNOUNCEMENT: The Reeth 3 Day returns!!
The Richmond Motor Club (Yorks) Ltd. will organise a 3 Day Championship SOLO Semi Sporting Trial on July 22/23/24 2022 held under the National Sporting Code, Standing Regulations of the ACU, the Supplementary Regulations and any final instructions issued for the meeting. There will be a Hard Course, Clubman A Course which will be 50/50 Hard/Clubman B (previously known as the Green Course) and a Clubman B Course for O40, O50, C/Man & Twinshock riders. Please note that this trial is not suitable for beginners.  The cost has had to go up this year to £125 due to various price rises but does include 3 Days Trialing, £10 Meal Voucher, Lunch on 2 Days and the ever popular 3 Day Shirt.
Some access to the sections this year will be on the public highway.
This year the entries will be via the ACU website – .  No money will be taken at point of entry and then once the ballot is drawn riders will receive an email with payment details.  This payment will need to made within a certain length of time to secure their place.  If any foreign riders have trouble with the ACU online entry system please contact the secretary – details on the regs
Download the Regs here  Reeth Three Day Regs 2022 – please read before entering as they contain all the information you will need:
Closing date for entries is Friday 29th April, after which there will be a ballot if the entry limit of 200 riders is reached. ACU Event Entry Link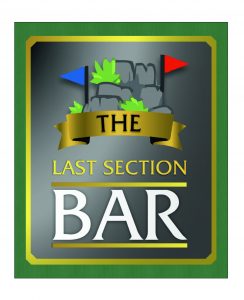 Arrangements for catering this year are the same as 2019 with NO Riders carvery on the Friday Night.  Catering will be available all weekend and riders will be given 2 x £5 vouchers to use with the caterers throughout the weekend from breakfast to evening.  There will of course still be a heated marquee available for all to use and our popular Last Section bar will be available throughout the weekend.  We hope that everyone will use the facilities as much as possible for get togethers throughout the weekend, making it the fantastic sporting and social event once again.
There will be hot showers available on the field along with the usual toilet facilities with camping at a very reasonable £30 for the weekend – camping booking will be announced soon.
Please read the Regs for all information regarding Classes, Courses, Camping and everything else you need to know.
GOOD LUCK EVERYONE