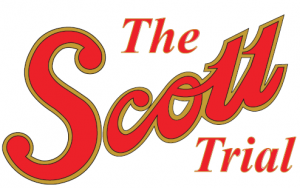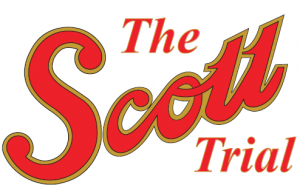 With the run up to the Scott Trial, Paul Robinson Clerk of the Course, and his assistants have now assessed and plotted the route and sections, new and old. This year the route will run in reverse, with the underfoot conditions 'good to wet', add in the bonus of a dry break in weather leading up to the big day, and conditions are perfect for the event.
With this in mind, Paul reminds all riders to stick to the flags and not deviate. Spectators, remember to abide by all signs and information given in the souvenir programme and on the Richmond Motor Club website. This will ensure everyone has a great day!
With yet another full entry, and the expectation of large crowds, it promises to be an exciting, high octane event with the possibility that any one of your favourite riders can take home the Alfred Scott Memorial Trophy.
The other prestigious award is for those riders aiming to set Standard Time, watch out for Jonathan Richardson, Billy Bolt, James Stones and John Sunter to name a few who are all on a mission.
All that's needed now is a 'nod from the Gods' to supply the weather!