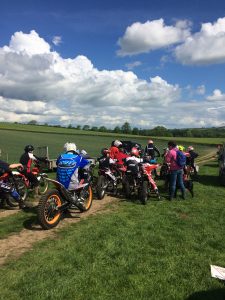 Easy Clubman/Youth Trial – 2nd June 2019 – Crabtree, Gilling West – DL10 5JD – 10.30am Start – Catering will be available at the start field.  Suitable for beginners.
A quick reminder for this weekend's trial to be held at Crabtree Farm, Gilling West. Entries close on the day but if you want to get ahead and have one filled in ready you can download one here:  Entry Form – Crabtree 2019
The white course will be available at this trial which is a non championship hard course (no points just for fun / challenge) for adults and youth riders.
PLEASE REMEMBER TO SHOW YOUR CURRENT ACU CARDS WHEN SIGNING ON. IF YOU DO NOT HAVE ONE YOU WILL BE ABLE TO PAY FOR A DAY LICENSE AT A COST OF £3.00